ABOUT ME
Well, I'm a potter. I discovered pottery in 1976, in a high school class offered in Southern California. I soon worked making vessels professionally and travelled learning from potters everywhere I went. By 1985, I started practicing and teaching pottery on the side while living in West Germany and was awarded a USAEUR Commendation for my pottery work in 1986. I continued to learn and practice my craft through the Sacramento State University and through apprenticeships with local California potters.
By 2000, after immigrating to Australia and raising children in Sydney, I was invited to start up a pottery at the Darlinghurst Public School and became one of the resident artists. This is where I developed my unique method of teaching wheel-thrown pottery skills.
By 2013, I was back to making cafeware and teaching. By 2016 I founded The Pottery Shed, and relocated from my studio at 76 Oxford Street, Paddington, NSW to 7 Nickson Street Surry Hills, NSW. The Pottery Shed is a thriving learning place for all beginners. My classes of throwing, trimming and glazing have taught over 40,000 students and many more simply to be welcomed to the craft. I live and work from my studio in Wombarra, NSW. It is here where I developed this latest range of tableware.
My Home Studio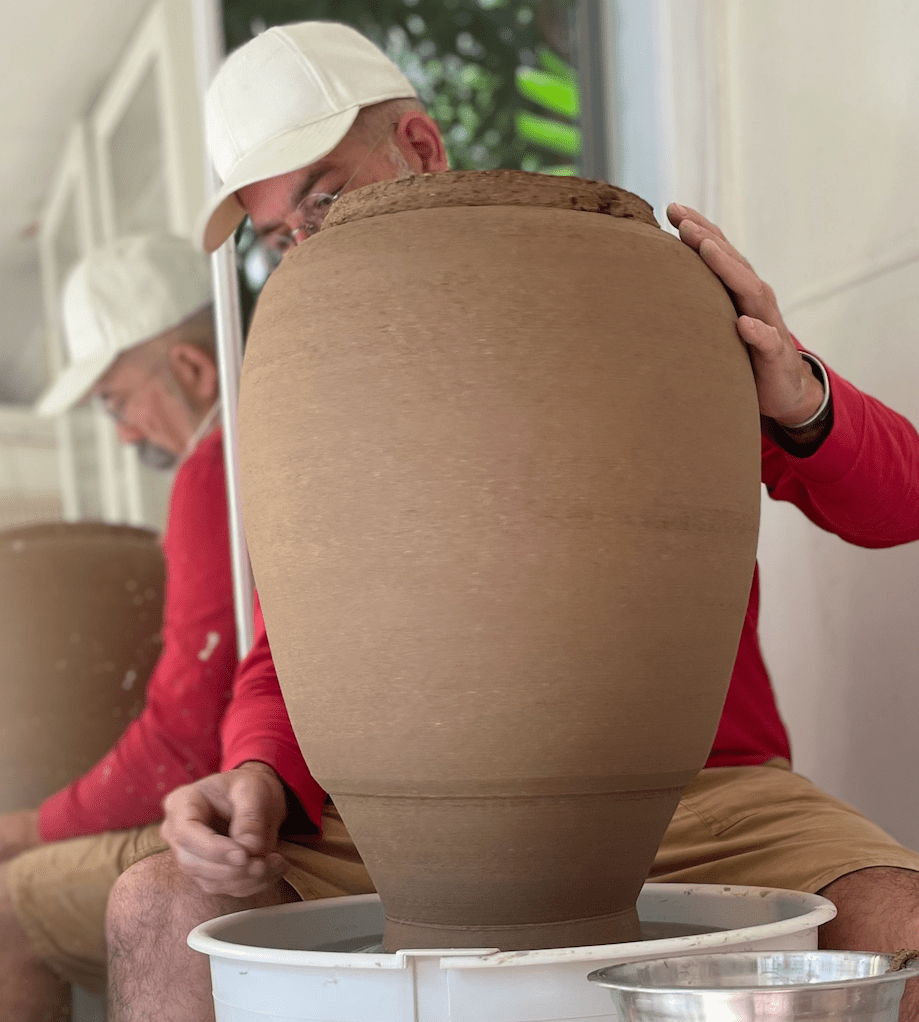 Living in the Northern Illawarra, along the "Coal Coast" and the Tasman Sea I find a unique peace and tranquility I've never seen in other parts of Australia. The abundant natural life and a warm and welcoming community of people are inspirational.
This area is beautiful but at the same time harsh and rugged. The open sea pounds the rocky shoreline where raw coal, shale and clay are exposed.
In this photo I am finishing a large vase, it is shown inverted to trim the footing. This is part of my work with large forms glazed with local eucalyptus wood ash and wild clay to find balance in my work and pay respect to this environment.
My best skills are:
Teaching
Pottery
People
MY WORK
Here are some of my latest pieces.
Click on the images to make them bigger